Maybe it seems a little bit of a simple name, but residents here are excited to have a grocery store coming to this 'food desert' neighborhood in Church Hill no matter what the name is!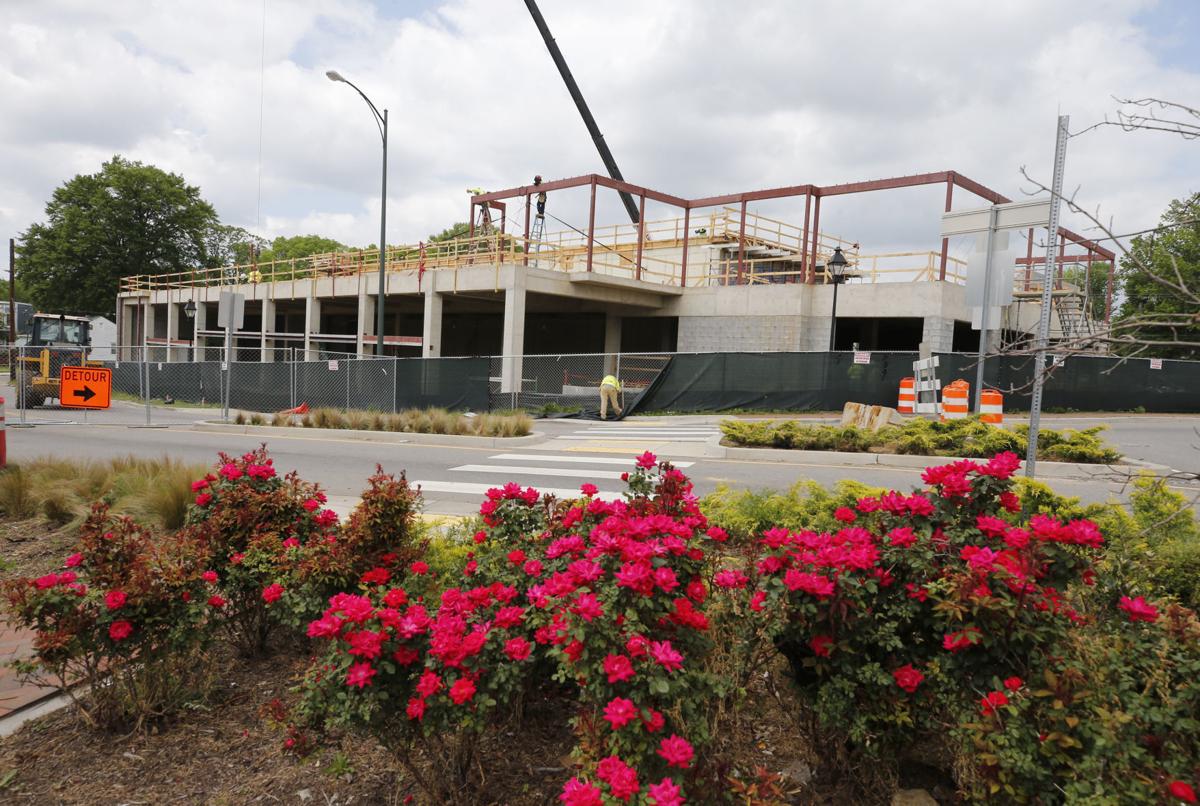 The Market @ 25th is the name of the new grocery store being built at Nine Mile Road and North 25th Street in Richmond's East End.
The store's name and new community partnerships were announced by the store's developer Wednesday at a community meeting hosted by Richmond City Council Vice President Cynthia Newbille, in whose 7th District the store is being built.
The store, which is expected to open by the end of the year, is filling a void in an area of Richmond without a major grocery store.
"The inside of the store will be focused on the history of Church Hill. We will be naming all departments after past or present organizations or a person whose family has been a significant part of Church Hill history," said Norm Gold, who was brought on to develop and manage the store by businessman and philanthropist Steve Markel, who is backing the project financially.
"We will name all the store aisles after actual Church Hill streets and the checkout lanes probably after local churches. The decor will also include a timeline of Church Hill history, with pictures, dates of significance and description," Gold said. "So, the name is a bit generic, but the inside will scream 'Church Hill.'"
Listening sessions with the community made it clear that the history had to be a major part of the store, he said.
Gold said an independent pharmacy, owned by Dr. Shantelle Brown, will operate out of the 27,000-square-foot grocery store.
It will be called Hope Pharmacy.
"This is full circle for me," said Brown, who was at the meeting. She formerly worked at Edloe's Professional Pharmacy that Dr. Leonard Edloe operated in Church Hill for years. Most recently she was pharmacist at the Sam's Club store in White Oak Village. That store closed this year when parent company Walmart closed several Sam's Club stores across the country.
The grocery store is also partnering with the Metropolitan Business League and the African-American Chamber of Commerce to identify businesses with products that could be sold at the store.
A store website, TheMarketat25th.com, is being launched Thursday. Gold is also doing a daily blog to keep people informed about the store.
The grocery store is part of a larger development called Church Hill North that will include a culinary school operated by J. Sargeant Reynolds Community College.
VCU Health is also developing a health education center as part of the development.
The development also will include about 42 one-bedroom and two-bedroom apartments with affordable rents.
"We are working on a bank," Gold said, addressing residents' request for financial services in the development.
Search all RVA homes here: https://www.thervagroup.com/results-map/
Original Article: http://www.richmond.com/business/local/east-end-grocery-store-gets-name-market-th-and-will/article_d88e953c-6f59-54d0-8106-a341f90c545f.html